Enjoy convenient reliable fire lighting this coming season
You've planned for a good time around a fire or grill with friends and family. But nothing kills the moment faster than a stubborn log that just won't light or coal that takes too long. Bison provides you with a quick and reliable experience so that you can enjoy what matters most.
Special 50% Offer*
New ALL Natural Fire starters
An excellent way to
start your fire.

Combined with an Airlighter
these wood starters make fire
lighting quick and easy!

* 50% off All Natural Fire Starters
with the purchase of any Airlighter.
Shop Airlighters
try nature's starters
Fire lighting choices from bison
Airlighter 520 - The original
This is the first model we introduced. It features the patented flame and fan function that all Airlighters include as well as a rechargeable battery, built-in flashlight and 3-position folding handle. Perfect for someone who lights several fires a week. At 20" in length, it is the largest Airlighter available.
Get 520
Airlighter 420 - 3 color options
This model is half the volumetric size of the 520. Of course it has the patented flame and fan function that all Airlighters include and runs on 3 x AA batteries. The lighter weight and smaller size make it a great household fire starter and our choise for camping. Available in black, white and orange.
Get 420
NEW! All Natural Starters
Harvested from fallen pine trees, these are the best fire starters nature has to offer. We source these from forests in North America which helps to remove fuel that would otherwise feed potential forest fires. In combination with Airlighters, these make fire lighting easy and eco-friendly.
get resin starters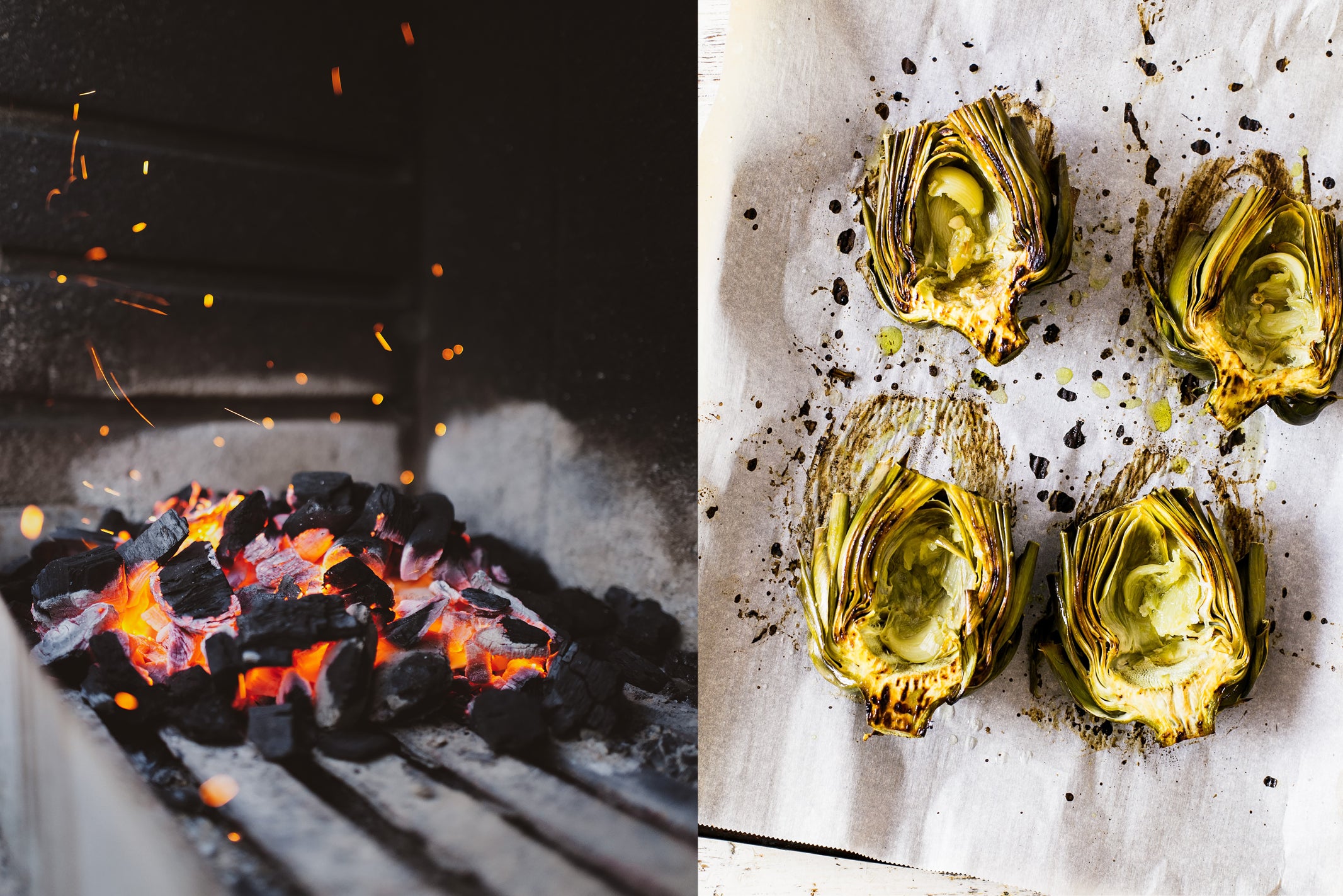 Most Frequently asked question
Are Airlighters safe to use directly on food?
Absolutely! They use chef grade butane and can be great for searing meats, melting sugars (think creme brulee), browning cheese, warming marshmellows for smores and more. Get creative!
More FAQs
Chef Zigges best burger
We talked to one of our favourite barbecue chefs: Michael "Zigge" Sigurdson from Sweden about his passion for outdoor cooking. He was also kind enough to share a favrourite recipe.
About Zigge
New Recipes
We have gathered some of our best recepies that you easily can re-create together with your Airligher, both indoors and outdoors.
Let your creativity run free.
Recipes
tips for lighting different fires
Getting a fire started reliably either inside or outside requires some technique but is pretty simple once you develop your favourite method. But controlling fires can get a little more advanced than you might realise, especially when controlling temperature becomes important.
Fire methods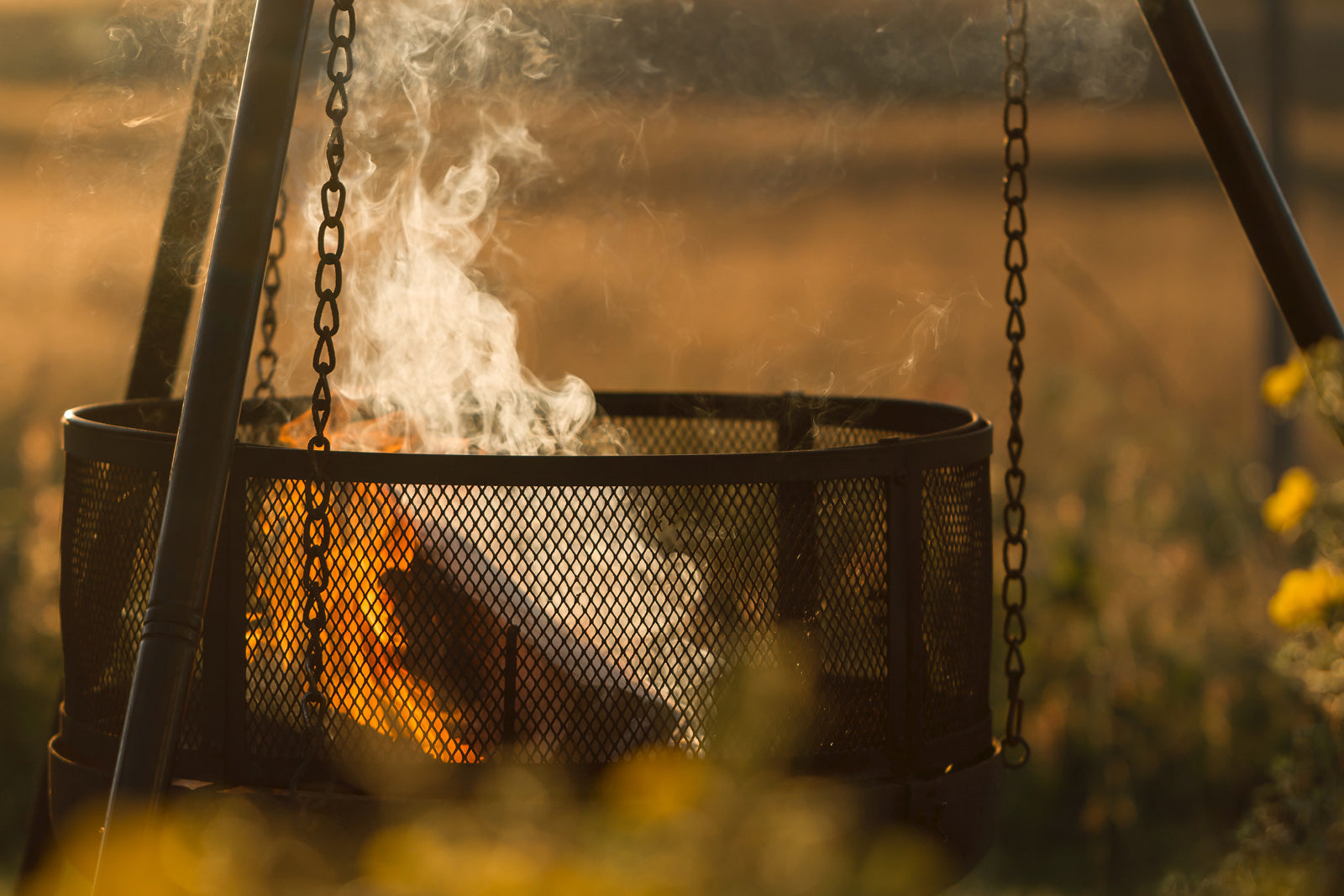 Need help with anything?
We're a small passionate team and we're here to help. If you're getting started with your new Airlighter or having troubles with your old unit, we can resolve almost all issues remotely by phone or email.
Contact us
THANK YOU TO OUR CUSTOMERS FOR PUTTING YOUR TRUST IN BISON!
★★★★★

I got this for my husband for Christmas, and WOW! It really lives up to the advertising. He loves it. It starts the fire with easy and then the blower kicks in and holy instant fire! Worth every penny.

Rose

Los Angeles, CA
★★★★★

I love my new Airlighter for starting my Big Green Egg. Great investment.

Greg

Atlanta, GA
★★★★★

I saw my son-in-law use this. I was so impressed by this product I just had to have one. Its a great tool for a camper. I lit my campfire and kept it going all day with the Airlighter.

Joe

Spring, TX
★★★★★

This is the 3rd Fire Bison I have ordered. It started out with one for my husband for Christmas It was such a hit, we got one for my brother in law this past Christmas. And I have another one as a gift for a friend next time we see him. Its fun and makes starting your fire easier. The fan to help kick your fire in is a bonus.

Molly

USA
★★★★★

Wow! This is amazing. It is something I didn't even know was missing in my life until I received one as a Christmas gift. The only improvement would be if you could charge it instead of just using batteries but overall this is truly one of my favorite things!

Scott

USA
AWARDS FROM OUR INDUSTRY
RETAILERS' CHOICE AWARD - WINNER
Winner of the "Award of Distinction" for innovative products at the National Hardware Show. Chosen by a panel of retailers from across the USA.
Vesta Award - Finalist
The Vesta Awards are presented by Hearth & Home magazine, and are created as recognition of
accomplishment in the Hearth and Outdoor Room categories.